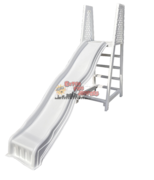 Ball Pit White Slide
Make your ball pit extra fun by adding a single lane slide or a double lane slide, we have then in three diferent colors, white, soft pink, or baby blue.
SLIDE RENTAL IS FOR 1-5 YEAR OLDS ONLY!
ADULT SUPERVISION IS REQUIRED AT ALL TIME!
Double or single lane slide are to be used with a Ball Pit only, can not be removed from the ball pit.
SLIDE RULES:
1-Do not climb up the sliding surface. Use ladder and hold both handles with both hands.
2-Do not slide down improperly. Slide sitting up, feet first, one rider at a time.
3-No pushing or shoving. Wait your turn, wait until the slide and ball pit is empty before sliding down.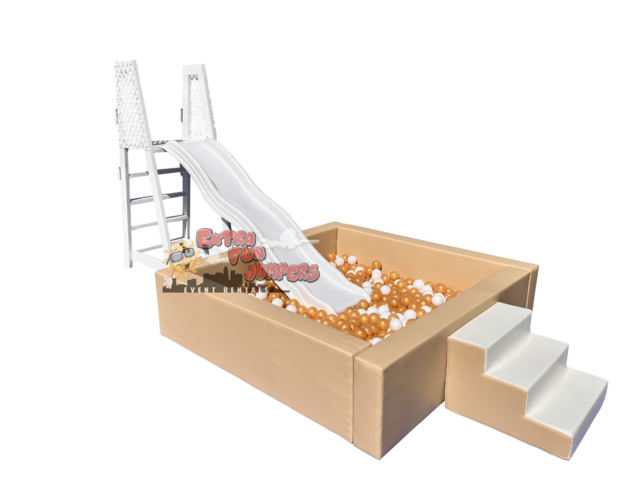 Some of Our Valued Clients