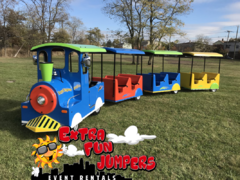 Trackless Train
The trackless train are a great to up the wow factor at any event. Our trackless train is loaded with lots of awesome feautures such as LED under lighting, complete sound system, train whistle, seatbelts and it has the capacity for 16-18 passengers, 6 children or 4 adults per coach, rides on hard surface or grass, it is able tu turn on a 18ft curb radius. Great for fall festival, corporate pic nics, and church gatherins!


NOTE:

Trackless Train can not be operated on slope, inclines or hills.
Be aware of changing weather condition, train can not be operated
under rain or winds over 25 mph.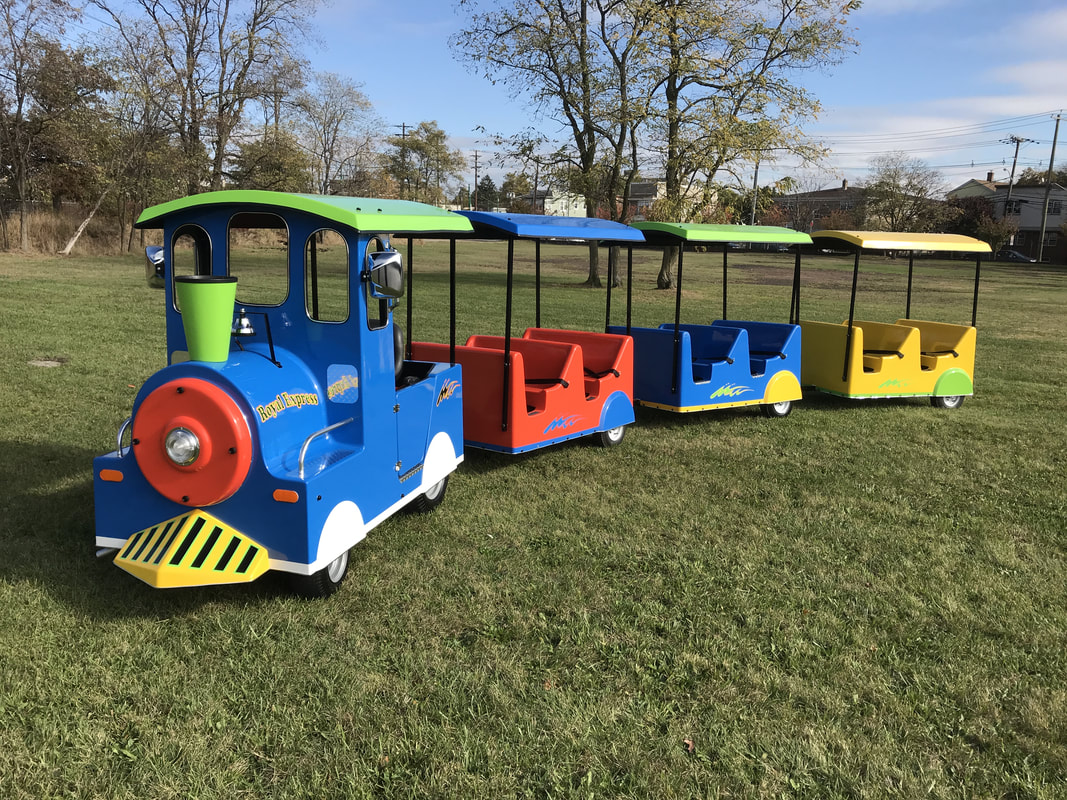 Thank you for your Business
Some of Our Valued Clients