20ft Big Kahuna Water Slide 500
Setup Area: 17'W X 37'L X 21'H


No Stairs for this Waterslide, if you have any Stairs your order will be cancelled and we will charge you 50% of your entire order.

Customer will supply 1 Electrical Outlet, must be within 50ft.

Entrance/Path to set up area must be at least 4 feet in width.

Customer will provide 1 Garden Hose that reaches Waterslide.

The Big Kahuna Water Slide. It is perfect for your next party or festival. A great way to cool off, this exciting ride allows participants to enjoy a 12 feet high and wavy slide with a pool at the end. Pool is 4 feet wide,5 feet long and 1 feet deep.
The slide is approximately 12ft in height at a 60-70 degree angle.

Latest Rental on any Water Slide/ Water Game will be 8pm.

Great for Schools, Carnivals, Events, Churchs, Corporate events...Etc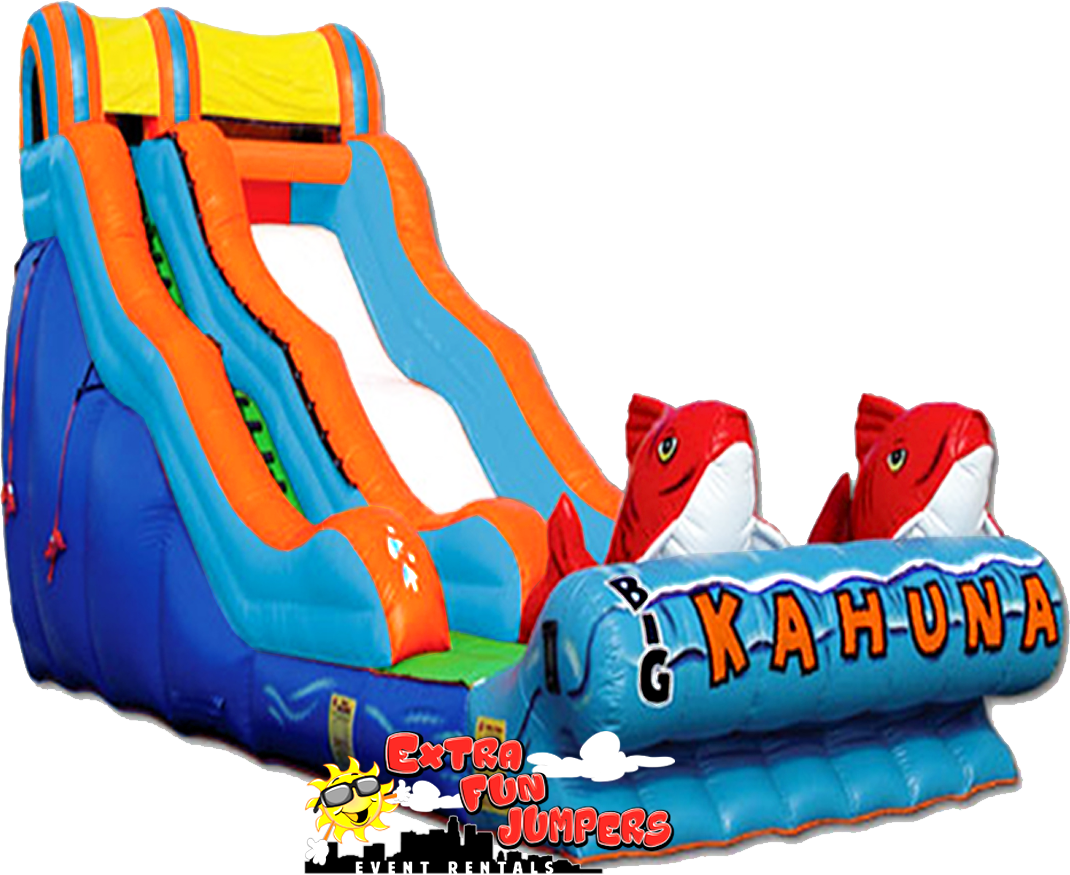 Thank you for your Business
Some of Our Valued Clients