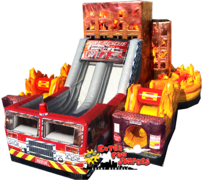 Fire Rescue Obstacle Course 631,632&633
Setup Area: 34'w x 44'L x 25'H


Fire Rescue Obstacle Course!
Sound the Alarm!!! The Building Is On Fire
Everyone can feel like a firefighter ready to save the day with this obstacle course. With the Fire Rescue Obstacle Course friends can race each other through the obstacle to the finish line! They can venture through the Obstacles, crawl throughs, climbing walls, and much more!
The actual platform of the slides where the kids are sitting is 14ft in height.
(WE CANNOT TAKE THIS UNIT UP OR DOWN ANY STAIR OR HILLS, THE PATH TO THE SETUP AREA MUST BE FLAT AND THE ENTRANCE TO THE SETUP AREA MUST BE AT LEAST 4FT 1/2 WIDE)
We are Fully Insured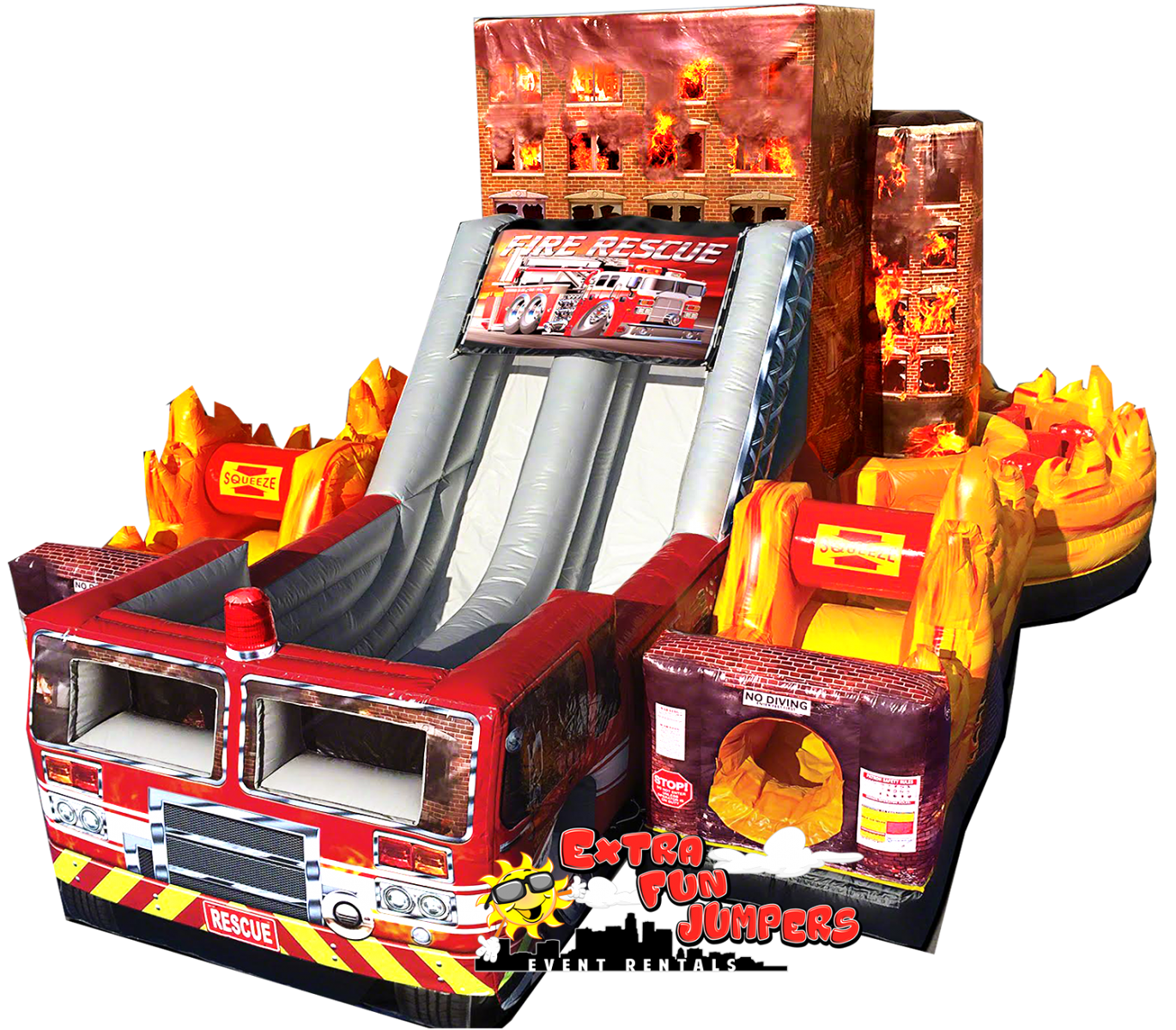 Thank you for your Business
Some of Our Valued Clients